WELCOME

RACE RESULTS

2017 RULES

2017 SCHEDULE

NERC.ORG


RACE CAMP

POINTS

Transponder Page

MY LAPS

FORMS & Membership

STAFF

PHOTOS

CONTINGENCY

SPONSORS

CONTACT

DIRT WURX

Track Layouts

VENDOR INFO

Accomodations

LLAQ at WSP

MX SPORTS

HELP WANTED
MUST BE 16 TO FLAG - $10 AN HOUR TO START (LUNCH INCLUDED ON RACE DAYS)
winchesterspeedpark@msn.com


Morning Report: Sun is out. David is out there getting any muddy spots off the
track. Should be a great opening day for Practice!
Come out today!!!! Snow on the way Friday night....YIKES!!
water is not on yet - fyi

Saturday doesn't look too good for a race, watching to see if Sunday? But ???
ENJOY TODAY YA'LL
SEE YOU THERE!! Braaap

It's finally HERE!!!!
OPEN PRACTICE
WEDNESDAY MARCH 29TH 1-6PM

WSP/NEMX MEMBERS $25
NON MEMBERS $40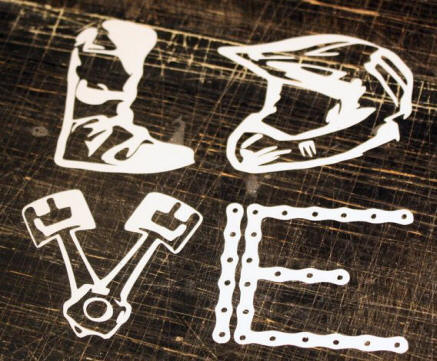 ORDER
NOV
85/Women
AM/EX
50/65
VET
Rotating Rounds

Under 18 rider's who's parent cannot come, MUST have
a legal guardian assigned to practice/race at WSP
*Parental Permission Form
Used to appoint guardian when
parent/legal guardian cannot come to practice/event
Minor CANNOT ride or race without parent or appointed guardian
NO EXCEPTIONS
* = Must be notarized

Must have proper Gear
R – 10 – Helmet - Must fit properly (tightly) and ALWAYS be fastened fully while on track
R – 11 - Goggles – Goggles must be worn at the start of the race and are recommended during the race
R – 12 – Race Gear needed - Gloves - Motocross Boots - Race Pants with knee pads - Long sleeve shirt should have # on back if worn without chest protector – 250+ classes – Jerseys must have wrist length sleeves and may not be rolled up R – 13 -Chest protector required for 50/60/80/125/150 Youth classes, should have # on it

(numbers are NOT necessary for Practice, but are recommended especially if you are alone)


MEMBERSHIP RENEWAL
AT TRACK ONLY NOW
Numbers are first come first Serve
Notaries will be available to do your yearly waivers ($1 page to them)
Full Membership $90 - both WSP/NEMX $150


Round 1 Spring Motocross Track
April 1st Saturday

Gates Open Friday 5-10pm
Saturday 6am
Practice 9am

$35 a Class for first 2 classes then $20
$15 Gate For Riders and Adults, $5 Seniors, Town Residents, Under 6 free
One day fee is $0
$10 Transponder Rental with cc or $100 Cash
$5 Mechanic pass to Non Members


Contingency From: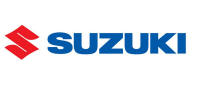 _____________________________________________________________

2017 MEMBER NUMBERS
as of 3/24/17


2017 WSP RACE NUMBERS
2017 WSP JR and WOMEN RACE NUMBERS


NUMBERS ARE NOW FIRST COME FIRST SERVE
Numbers will be updated every two weeks.
Membership cards can be picked up at banquet and at MX office in March!

_______________________________________________________________________

May 19th Friday Optional Practice $25
May 20&21 LLAQ

JOIN AMA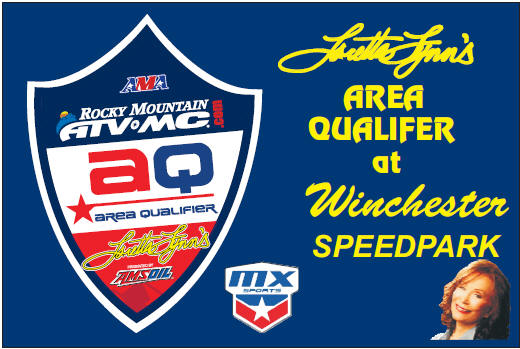 __________________________________________
September 2nd, 3rd, 4th 2017!
____________________________________________________
Like us on Facebook!


Open for Service, Parts and Accessories!
Great Shop rate....only $60hr!!
email us at info@winchestermotorsports.com or call 603-392-0120

Winchester Speedpark Sale pending
TRACK SALE UPDATE
TRACK PHONE
603-239-6406
________________________
LIVE STREAMING
RESULTS ALL EVENTS!
Click on Race results link....Live Results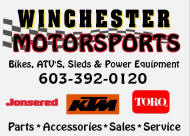 TRANSPONDERS
NEED TO RETURN
RENTED ONE?
Used at ALL Events:
Transponders
Rent for $10 Day
or
Purchase
TRANSPONDER
$103 and up
(subscription 1-5years)


Have a MyFlex
But need to renew
Subscription?
BUY HERE



#1 for Decades!
You must have Health
Insurance to race or
Practice at WSP
AMA Heath ins info
WSP Accepts
for your Convenience

Overnight camping is
allowed at track
Thursday evening is the best time to charge your
TRANSPONDER
Wake up Friday and it should be good to go for the whole weekend - takes around 16 hours
During the charge it will blink red.....when it turns green, it's done. unplug
It will blink green one time for each day of charge left
Blink
1 = 1 day
2 = 2 days
3 = 3 days
4 = 4 days
Red means less than 24 hours
So remember......
Wednesday night is Spaghetti night and.....
Thursday night is Transponder night! :)
So far you all have been
doing great!

OLD SCHOOL COMMERCIAL!!!
Under the Lights.wmv
S
E
E

Y
O
U

A
T

T
H
E

R
A
C
E
S

I
N

2
0
1
7