We use Mylaps Transponders at WSP
*******TRANSPONDERS*******
PLEASE....be sure to charge them
(they need a good 18 hours Flex or Classic)
X2 has rapid charge

Once charged they will blink Green once for each day of charge in it. (1-4 Days)
To Rent $10 a Day with CC or $200 to Hold
If you rented one and went home with it by accident:

Mail to:
WSP
517 Keene Rd
Winchester, NH 03470
Include return address to send your credit card back to.
PLEASE return as soon as possible so our rental fleet stays full and strong for our riders, THANKS


FAST BLINKING RED MEANS SUBSCRIPTION IS EXPIRED
If it blinks red very quickly even in the charger, it's expired or not activated.
You do not need to wait for it to expire to add more time to it.

PURCHASE AT MYLAPS BELOW
https://speedhiveshop.mylaps.com/mx.html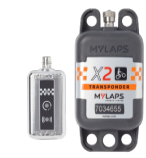 White bottoms (MY FLEX)....have an expiration date and need to be renewed